Bike Fit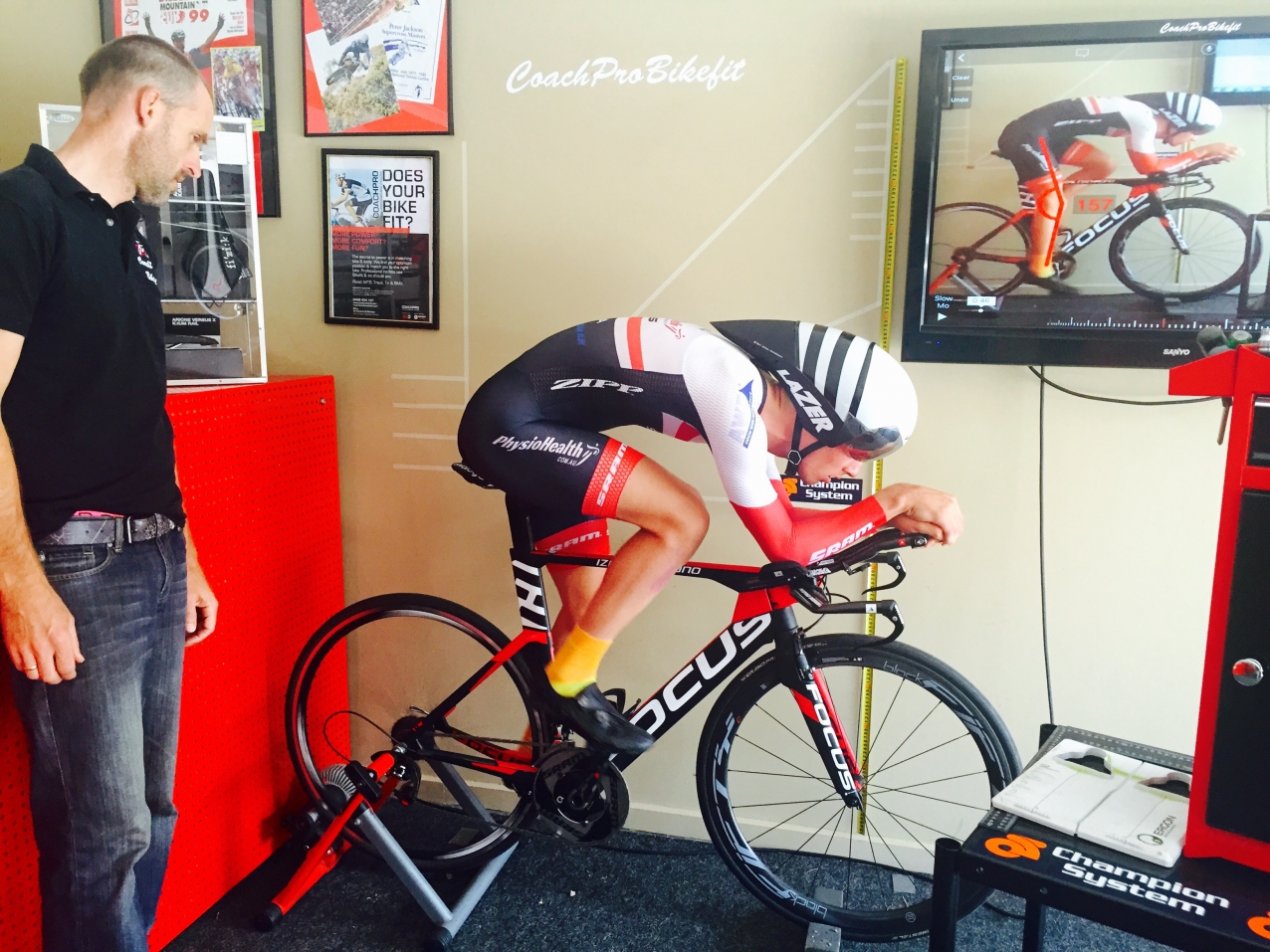 The secret to power is in matching bike & body. We find your optimum position & match you to the right bike. Professional cyclists use Bikefit & so should you. Road, MTB & Track.
OUR AIM:
...is to increase your sustainable power and comfort on the bike. To help you realise you're cycling potential.

Correct Bikefit is the single most important part of your cycling. Incorrect Bikefit causes loss of power, over use injuries, aches and pains and poor handling characteristics.


BIKEFIT GOLD
$135 (1HR+ appointment)
A detailed comprehensive bike fit for cyclist looking for performance and effortless power.
A PDF file of your body geometry to keep
A PDF file of your current setup to keep
A PDF file of your optimum setup to keep

Frame size
Seat tube angle
Top tube length
Seat height
Stem length
Cleat position
Crank length
Fore aft-drop
Handle bars type
Video analysis and technique report
Flexibility chart testing
Saddle matching
Detailed foot analysis-cleat setup-shims-and insoles recommendation
Free bike set up



BIKEFIT SILVER
$90 (45min appointment)
A bikefit for the cyclist wanting to buy a new bike and be sure they purchase the correct size.
A PDF file of your body geometry to keep
A PDF of your recommended frame size and optimum setup
Free bike set up
Book an appointment now:
0408 434 101
matt@coachprobikefit.com
Customised cycle programming for beginner to advanced
6 Week Program $120 or 12 Week Program $195
The Goal Program is suited to enthusiasts of any age or fitness level who have committed perhaps to a charity event or even a challenge to climb one of Australia's highest mountains! These programs are also great for someone who has limited time but wants to maximize results to get into shape quickly and safely.
For a goal program simply email Coach -Brenton Jones at Brenton@ksjevents.com.au Brenton will send you an easy to fill out form to gather your details and event or goal that you are training for. Brenton will then custom design an easy to use training program based on RPE or heart rate, keeping training fun whilst using the latest workouts for the fastest adaptation for your body.
Check out Brenton Jones at- brentonjonescycling.blogspot.com.au he is also a professional road cyclist racing in Europe, Asia and Australia.
*Upgrade options also available, email for more details